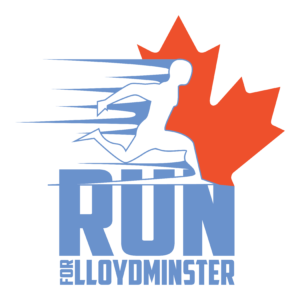 The "Run for Lloydminster" is an exciting event that is created and organized by the "Ahmadiyya Muslim Jama'at/Community Lloydminster" for the sole purpose of providing and raising funds for the local Lloydminster community needs. This event will make important contributions to our community by raising money to support key initiatives that will benefit our City and its residents.
The Run brings out serious and casual runners and walkers from all across Lloydminster and surrounding areas.  Participants come to Bud Miller Park with their families and enjoy the festivities of the day.
This is not the only event which is organized by The Ahmadiyya Muslim Community, the Ahmadiyya Muslim Jama'at Canada has been doing such events for decades, supporting small projects to City Hospitals and will continue to do so.
In 2018,  we were able to organize our first run here and were able to raise over $12,000 for an Ophthalmology Equipment for Lloydminster Hospital. It was such a successful event that we want to continue to make it an annual event in our calendar.
Last year's "Run for Lloydminster" was held to support the "Project Sunrise", a campaign by the Lloydminster Regional Health Foundation for the awareness and development of Mental Health.
Mental Health issues are not hidden anymore and according to the "Lloyd Needs Survey", mental health is the second-highest rated issue in our community, And by this Campaign the LRHF will be able to Social Support, Private and Regular Counselling, Medications, Short and Long term treatments and Visits and a Special ward dedicated to Mental Health.
Keeping everything in mind and the need of our community here in Lloydminster, we need to show support, raise awareness for the mental health and the development of our wider-community.
Considering the latest information from Federal, provincial and local health agencies regarding COVID-19 pandemic, the 2020 Run for Lloydminster is postponed until further notice.  The health and safety of all the participants and volunteers is our priority along with following the Emergency orders in place.
We will be participating in Global Telethon 2020 for Humanity First which is happening on Sunday, September 19, 2020 from 12:00 p.m. to 5 p.m. MST. Donate or pledge at https://www.humanityfirstcanada.ca/globaltelethon/